Skilled, Experienced &
Qualified
Company Overview
International Maritime Service
Companies
International Maritime Services is comprised of three primary companies.The headquarters and oldest of the three companies is International Maritime Services, Inc. Marketing and our range of Vessel Performance & Safety Services and logistics functions are managed through SEA Maritime Services Pte. Ltd. Marketing of our services is also provided through MY Maritime Services Sdn Bhd.
SEA Maritime Services PTE. LTD.
(UEN: 201227122D)
SEA Maritime Services Pte. Ltd. is our primary marketing and services management office. Located in Singapore since November 2012, SEA Maritime Services specializes in the development and delivery of services designed to improve vessel performance and safety. Managed and staffed by Health and Safety professionals and experienced mariners, SEA Maritime Services is able to create practical, efficient, and cost effective solutions to the most troubling performance and safety problems facing any commercial vessel owner.
MY Maritime Services
SDN BHD
MY Maritime Services Sdn Bhd is now offering many of the vessel performance and safety services developed by SEA Maritime Services. It is located in Kuala Lumpur, Malaysia. Staffed by Health and Safety professionals and experienced mariners, MY Maritime Services offers the same practical, efficient, and cost effective solutions provided by SEA Maritime Services.
International Maritime Services, INC.
International Maritime Services, Inc. is a maritime services company with an operational headquarters in Houma, Louisiana. We have the resources and experience to deliver rapid, efficient, and multi-dimensional marine services tailored to meet our customers' needs for short and medium term contracts focusing primarily on the operation of 1600-ton or smaller vessels. We offer a range of maritime services including vessel management, chartering, manning/crewing coordination, technical and operational expertise, and logistical support on a worldwide basis. Other maritime related activities and services include site surveys, agency, port security, infrastructure assessments, project management, vessel acquisition, contract coordination, shore base logistical support and other similar activities.
Leadership
Experience makes the difference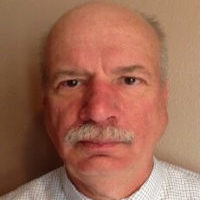 Thomas Kazusky
General Manager
International Maritime Services, Inc.
Associated with the Oil & Gas industry for over forty years. Managed offshore installation vessels and construction projects throughout the world for 25 years. This was followed by a management career within the offshore support vessel industry. Served as a Country Manager, Director of Human Resources, and Director of Health, Safety, & Environment prior to establishing International Maritime Services, Inc.
Michael Zack
General Manager
SEA Maritime Services Pte. Ltd.
Nearly 40 years of leadership and management experience in the maritime industry beginning with 22 years of service in the U. S. Coast Guard. Various operational and shipboard assignments were followed by over 10 years of public and private Maritime Law practice. Enjoyed a variety of management roles with a global Offshore Support Vessel owner including Deputy HSE Director. Certified as a Safety Professional (CSP) by the Board of Certified Safety Professionals since 2014.
Howard E. Moore III
Country Manager
Nearly 35 years of maritime experience including over 25 years in the United States Navy, 9 years Merchant Marine service with a large Offshore Support Vessel company and the last 7 years as a project manager and country manager in Malaysia and the Mediterranean. A vessel management and Offshore Support Vessel Time Charter expert his expertise includes Deck and Engineering training as well as the implementation of personnel management standards of IMO, MLC and STCW requirements.
Skilled & Experienced Personnel
Our managers, consultants, and trainers average more than 20 years of maritime experience. Most have additional expertise in HSE, vessel management, or various of other special talents.
We have a global network of people that can be mobilized to meet any need. We ensure that the right people are assigned to every job.
Offshore Support Vessels
We charter various types of offshore support vessels. We have worldwide access to vessels and specialize in smaller PSVs and special purpose cargo vessels.
We are ready to discuss short term, spot hires, and other unique requirements that many vessel owners avoid.
LOCATIONS
GLOBAL OFFICES
Headquartered in the United States, we now have offices in
Singapore and Malaysia.
SEA Maritime Services Pte. Ltd.
(Singapore)
Block 302, #03-06
Loyang Offshore Supply Base
25B Loyang Crescent Singapore 506817
MY Maritime Services Sdn Bhd
(Malaysia)
Suite 11, Level 15, Block 1B
Plaza Sentral Jalan Stesen Sentral 5
50470 Kuala Lumpur, Malaysia